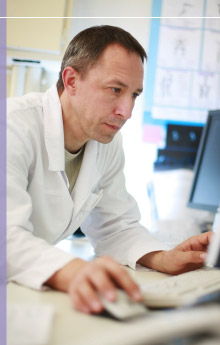 The UMTRC provides a single point of contact for telehealth resources across Illinois, Indiana, Michigan, and Ohio through educational and outreach presentations, individualized technical assistance, facilitation, connection to local or distant providers, and archived resources via our website and staff.
JOIN OUR MAILING LIST
NEWS AND ANNOUNCEMENTS:
We had the pleasure of sitting down with David Bush, a TelePharm customer and one of the first telepharmacy operators in the state of Indiana, to talk about his journey from when he first learned about telepharmacy, to how he implemented it to grow his business and serve more patients.

---

> MORE

Although there are roadblocks still in the way, policymakers, providers and patients are getting more on board with the convenience and benefits that come with virtual healthcare services.

---

> MORE
The Upper Midwest Telehealth Resource Center (UMTRC) is a consortium of active telehealth organizations, headed by the Indiana Rural Health Association (IRHA) that provides a comprehensive set of telehealth clinical and technical assistance services within Indiana, Illinois, Michigan, and Ohio.
As a federally funded program, many of our services are provided at no charge.
MORE