NCTRC Webinar: Creative Telehealth Training in an Academic Setting
---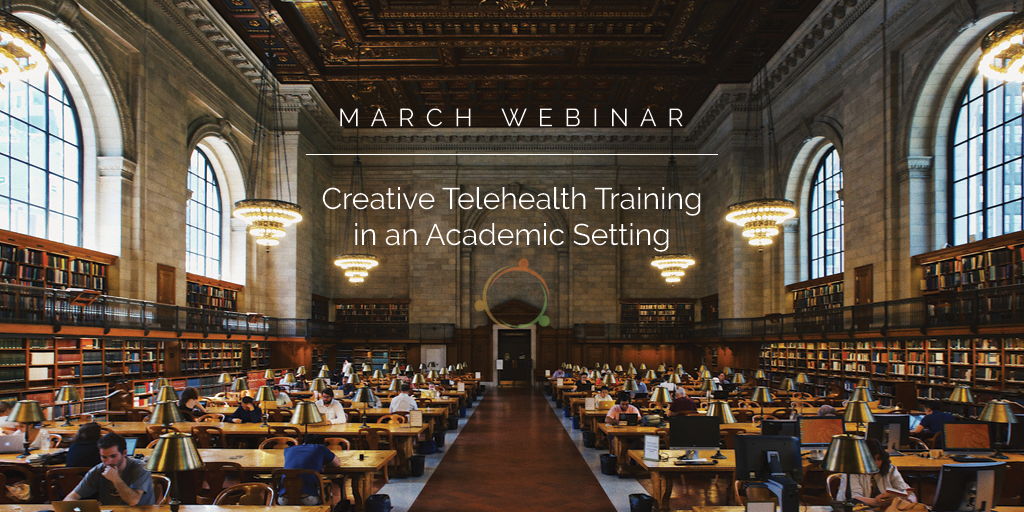 For more information and registration, click here: https://zoom.us/webinar/register/WN_ah-mRmVwRCuuhM8dZ-INXQ

The University of Utah offers health sciences students a unique telehealth training experience combined with interprofessional education (IPE). Students from nursing, medicine, social work, etc. are first taught telehealth concepts and etiquette and IPE competencies. Simulated complex case studies over video then provide a safe environment for students to practice applying telehealth in an interprofessional setting. A partnership with Utah Area Health Education Centers (AHEC) Scholars Program broadened the training so students from multiple universities and colleges across Utah train together.

Hosted by: The Northwest Regional Telehealth Resource Center (NRTRC) has a mission to advance the development, implementation, and integration of telehealth in rural and underserved communities. The NRTRC serves Alaska, Idaho, Montana, Oregon, Utah, Washington and Wyoming.
Presented by: Today's presenters are on faculty at the College of Nursing, University of Utah. Sue Chase-Cantarini, DNP, RN, CHSE, is an Assistant Professor-Clinical who completed a HRSA grant, "An Interprofessional Education Model for Telehealth Management of Multiple Chronic Health Conditions in Rural Populations", which led her to develop and teach best practices of interprofessional education and telehealth technology. Susan Hall, DNP, APRN, FNP-C, WHNP-C, is an Assistant Professor-Clinical and Track Director of Primary Care DNP Family Nurse Practitioner who focuses on vulnerable populations and community health. She adapted the telehealth training module to expand it state-wide for use in the AHEC Scholars Program.
UMTRC Blog:
Is your door open, closed, or somewhere in between? Telehealth and Telemedicine can be intimidating, scary, exciting, and to some completely absurd. Some close the door, and think, absolutely not, we cannot see patients and communicate with other providers through a screen.

---

> MORE