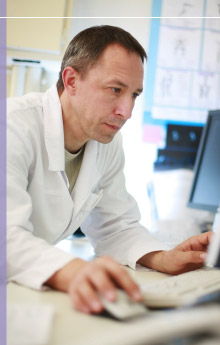 The UMTRC provides a single point of contact for telehealth resources across Illinois, Indiana, Michigan, and Ohio through educational and outreach presentations, individualized technical assistance, facilitation, connection to local or distant providers, and archived resources via our website and staff.
JOIN OUR MAILING LIST
NEWS AND ANNOUNCEMENTS:
The Center for Connected Health Policy, the National Telehealth Policy Resource Center, has updated its report of the state telehealth laws and Medicaid program policies.

---

> MORE

A small school corporation in Starke County is getting a big boost to its healthcare as Oregon-Davis cuts the ribbon on its new Telehealth Center—the fifth one in the state.

---

> MORE
The Upper Midwest Telehealth Resource Center (UMTRC) is a consortium of active telehealth organizations, headed by the Indiana Rural Health Association (IRHA) that provides a comprehensive set of telehealth clinical and technical assistance services within Indiana, Illinois, Michigan, and Ohio.
Because we are a grant-based program, many of our services are provided at no charge.
MORE