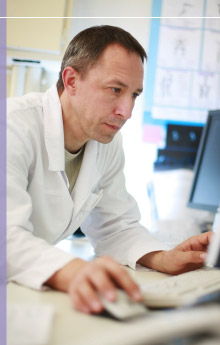 The UMTRC provides a single point of contact for telehealth resources across Illinois, Indiana, Michigan, and Ohio through educational and outreach presentations, individualized technical assistance, facilitation, connection to local or distant providers, and archived resources via our website and staff.
JOIN OUR MAILING LIST
NEWS AND ANNOUNCEMENTS:
Those who dedicate their life's work to rural health are extraordinary people whose contributions are deserving of recognition. To honor our nation's rural health leaders the National Organization of State Offices of Rural Health (NOSORH) is proud to announce an opportunity to nominate "Community Stars" to be featured in the 2018 electronic publication that is released on National Rural Health Day each year.

---

> MORE

A reference guide for telehealth law and reimbursement policy for all 50 states and the District of Columbia.

---

> MORE
The Upper Midwest Telehealth Resource Center (UMTRC) is a consortium of active telehealth organizations, headed by the Indiana Rural Health Association (IRHA) that provides a comprehensive set of telehealth clinical and technical assistance services within Indiana, Illinois, Michigan, and Ohio.
As a federally funded program, many of our services are provided at no charge.
MORE